Project Hush traces the threads of connection between the secret work carried out in a former weapons facility in North Wales and the bombing of Hiroshima in 1945. The project is inspired by Kyoko Gibson, a second generation survivor of the Atomic Bomb, who now lives in Wales.
Thanks to a Research & Development Grant from the Arts Council of Wales we have been rehearsing on site in Rhydymwyn. Joining us is a top team of talent including, Poet Philip Gross, Scenographer, David Shearing, Young People's Laureate Sophie McKeand and Performer Yasuro Ito. In May we presented a 'work in progress' showing to local audiences and had a hugely positive response. Below are some images from that showing. We are now busy raising funds for a full production. Get in touch if you can help us!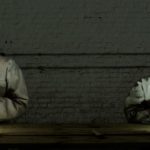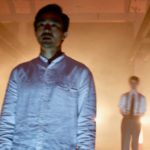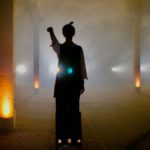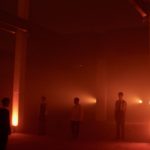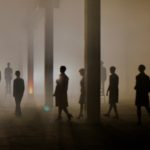 Mae ymchwil a datblygiad y prosiect hwn bellach ar waith gyda chefnogaeth gan National Theatre Wales. Mae Project Hush yn olrhain llinnynau cyswllt rhwng stori cyn oroeswr bom atomig, sydd bellach yn byw yn Nghwm Tawe, a stori hen ffatri arfau yng Ngogledd Cymru, a chwaraeodd ran mewn datblygu'r bom atomig. Mae'r prosiect yn cynnwys y bardd Philip Gross (enillydd gwobr TS Eliot), y golygfarwyddwr, David Shearing (The Weather Machine) ac mae'n uno straeon o Hiroshima i Sir y Fflint.