We've been busy developing two incredible stories over the last 12 months. The first of these stories to be staged is A Night in the Clink, which takes the form of a theatrical supper at the Clink Restaurant, HMP Cardiff.
You will be served delicious tapas along with stories inspired by the people who are training as chefs and waiters as part of their prison sentence. A Night in the Clink reveals the dreams they hold for their life upon release.
The stories have emerged from a series of workshops with the Clink Team at Cardiff and we promise an evening that will touch your heart and your tastebuds.
The production is directed by Bridget Keehan and written by Matthew Bulgo, Branwen Davies and Tracy Harris. It has been produced in partnership with Sherman Theatre and tickets are available now from the Sherman Box Office.
'A Night in the Clink', sydd ar ffurf swper theatrig ym Mwyty'r Clink, CEM Caerdydd.
Byddwch yn cael tapas blasus ynghyd â straeon wedi'u hysbrydoli gan y bobol sy'n hyfforddi fel cogyddion a gweinyddwyr fel rhan o'u dedfryd carchar. Datgelir 'A Night in the Clink' y breuddwydion sydd ganddynt ar gyfer eu bywydau ar ôl cael eu rhyddhau.
Mae'r straeon wedi datblygu allan o gyfres o weithdai gyda tîm y Clink yng Nghaerdydd, ac rydym yn addo noson a fydd yn cyffwrdd â'ch calon a'ch blas.
Cyfarwyddir y cynhyrchiad gan Bridget Keehan ac fe'i hysgrifennwyd gan Matthew Bulgo, Branwen Davies a Tracy Harris. Fe'i cynhyrchwyd mewn partneriaeth â Theatr y Sherman ac mae tocynnau ar gael ar hyn o bryd o swyddfa'r Sherman.
Project Hush
We're delighted to share that we've been awarded production funding for Project Hush, our co-production with Theatr Clwyd, which tells the story of atomic secrets in North Wales. We're honoured that Project Hush has been selected to be part of the UK in Japan affiliate programme supported by the British Council.
Project Hush traces traces the threads of connection between the secret work carried out in a former weapons facility in North Wales and the bombing of Hiroshima in 1945. This large scale community production will take place in Rhydymwyn in 2020.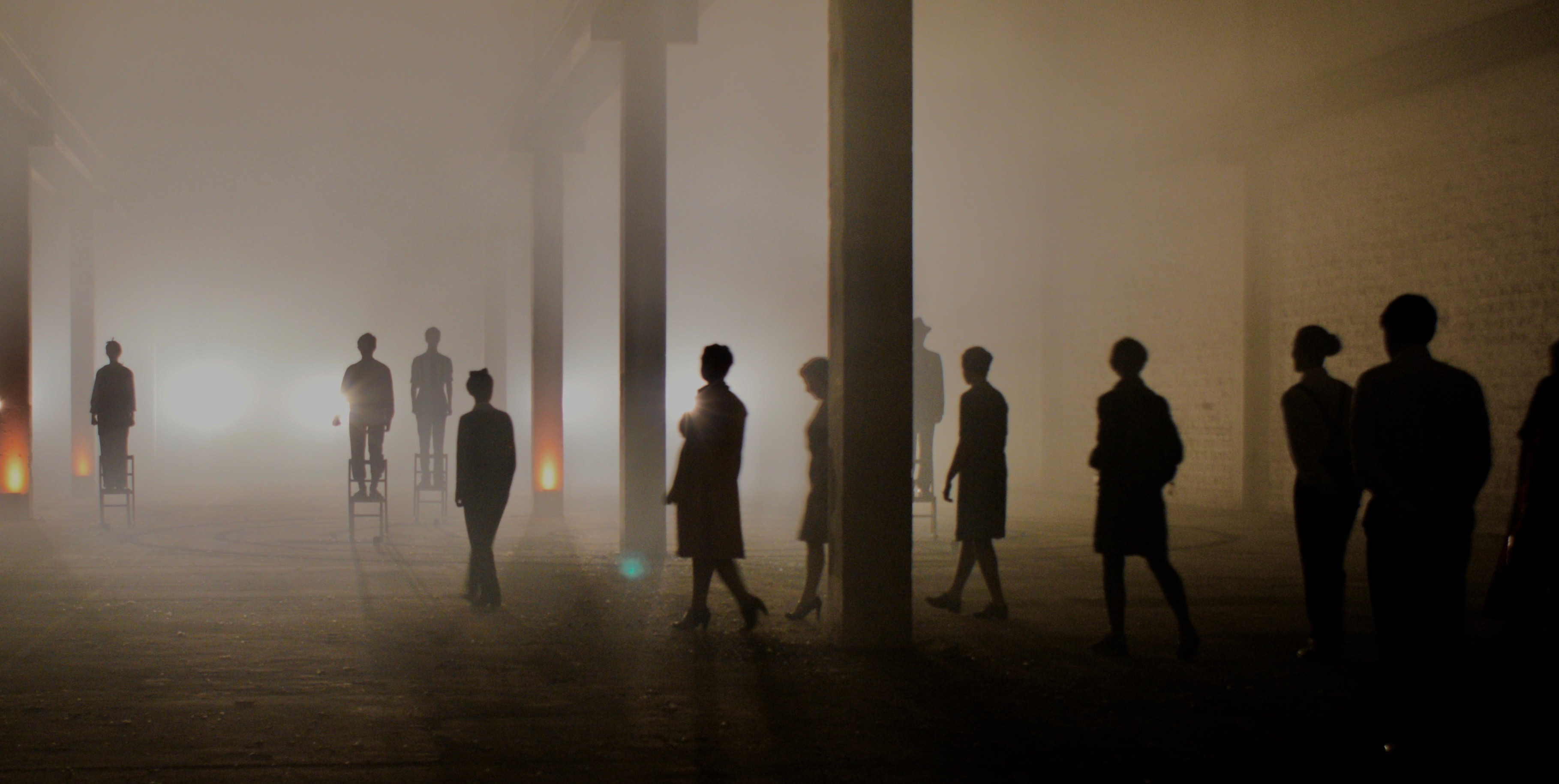 Rydym wrth ein boddau i rannu ein bod wedi derbyn cyllid cynhyrchu ar gyfer 'Project Hush' – ein cyd-gynhyrchiad gyda Theatr Clwyd – sy'n adrodd hanes cyfrinachau atomig yng Ngogledd Cymru. Mae'n anrhydedd bod 'Project Hush' wedi cael ei ddewis i fod yn rhan o'r rhaglen gyswllt yn 'DU yn Japan' a gefnogir gan y Cyngor Prydeinig.