Project Hush 
This production traces traces the threads of connection between the
secret work carried out in a former weapons facility in North Wales
and the bombing of Hiroshima in 1945. Thanks to support from Arts
Council of Wales, Theatr Clwyd & National Theatre Wales we
recently presented a 'work in progress' showing to local audiences
and had a hugely positive response. We are now busy raising funds
for a full production. Please get in touch if you can help us in any
way!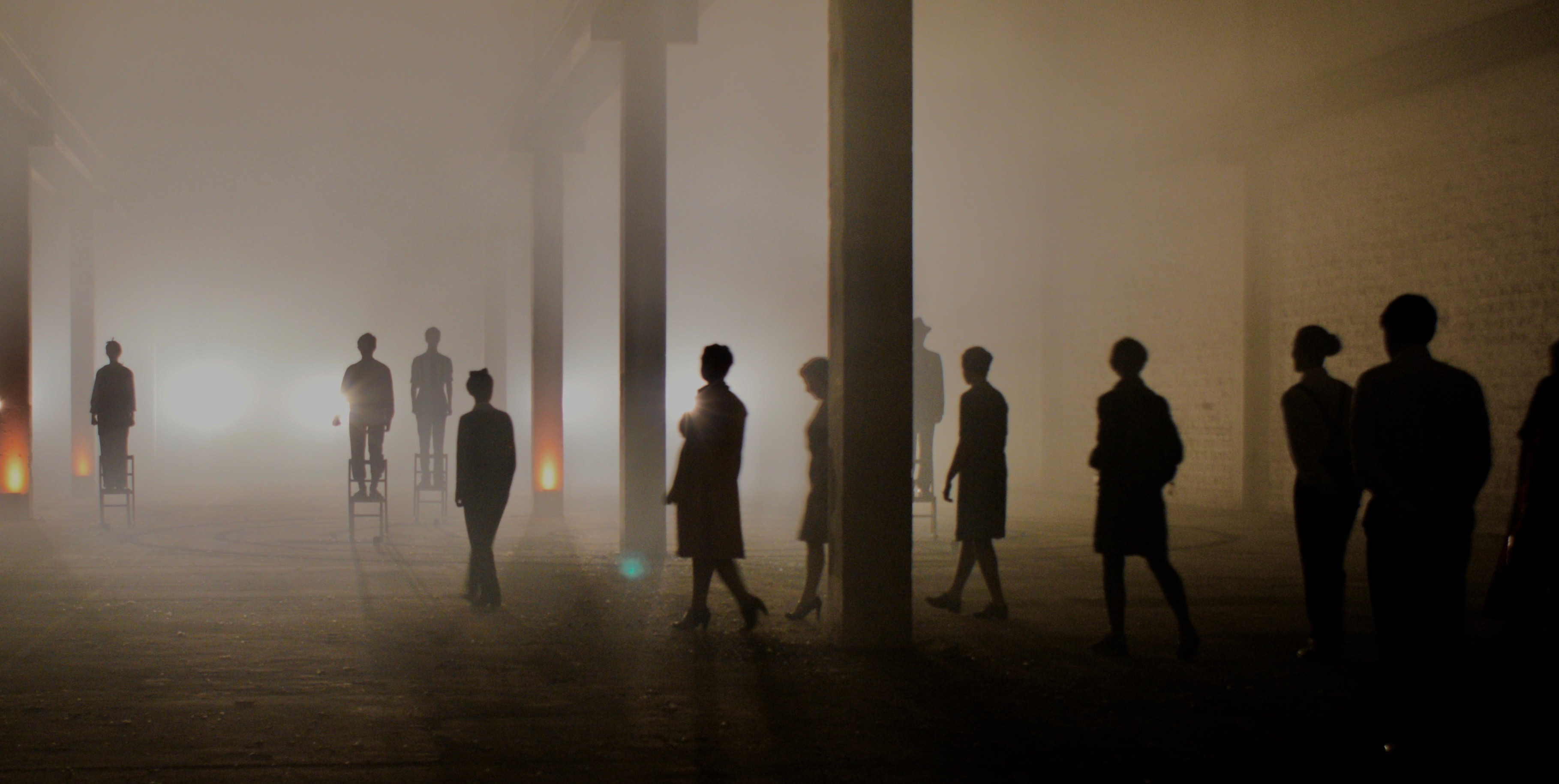 A Night in the Clink

The setting for this production is the award winning Clink Restaurant at HMP Cardiff. Along with their dinner, audiences will be served stories from those incarcerated within the prison, now, and since its establishment in 1832. Personal stories will be mixed with the extraordinary history of the prison and the performance will draw upon the writings of Michel Foucault.
Prosiectau Cyfredol
Project Hush (ar waith) 2016/17
Mae ymchwil a datblygiad y prosiect hwn bellach ar waith gyda chefnogaeth gan National Theatre Wales. Mae Project Hush yn olrhain llinnynau cyswllt rhwng stori cyn oroeswr bom atomig, sydd bellach yn byw yn Nghwm Tawe, a stori hen ffatri arfau yng Ngogledd Cymru, a chwaraeodd ran mewn datblygu'r bom atomig. Mae'r prosiect yn cynnwys y bardd Philip Gross (enillydd gwobr TS Eliot), y golygfarwyddwr, David Shearing (The Weather Machine) ac mae'n uno straeon o Hiroshima i Sir y Fflint.
A Night in the Clink
Lleoliad y cynhyrchiad hwn yw bwyty arobryn Clink yng Ngharchar Ei Mawrhydi yng Nghaerdydd. Ynghyd â'u swper, bydd cynulleidfaoedd yn clywed straeon o'r rhai sydd wedi'u carcharu yn y carchar, nawr ac ers ei sefydlu ym 1832. Cymysgir perfformiad straeon personol â hanes y carchar, y mae dienyddio a therfysgoedd pen to wedi digwydd yno. Bydd y tesun yn cynnwys detholiad o ysgrifennu gorau Michel Foucault.