Project Hush 
Project Hush tells the story of secret work carried out in a former weapons facility in North Wales and its link to the bombing of Hiroshima in 1945. Following on from a succesful research and development phase we are now working toward a full production of this incredible story, in partnership with Theatr Clwyd and supported by National Theatre Wales.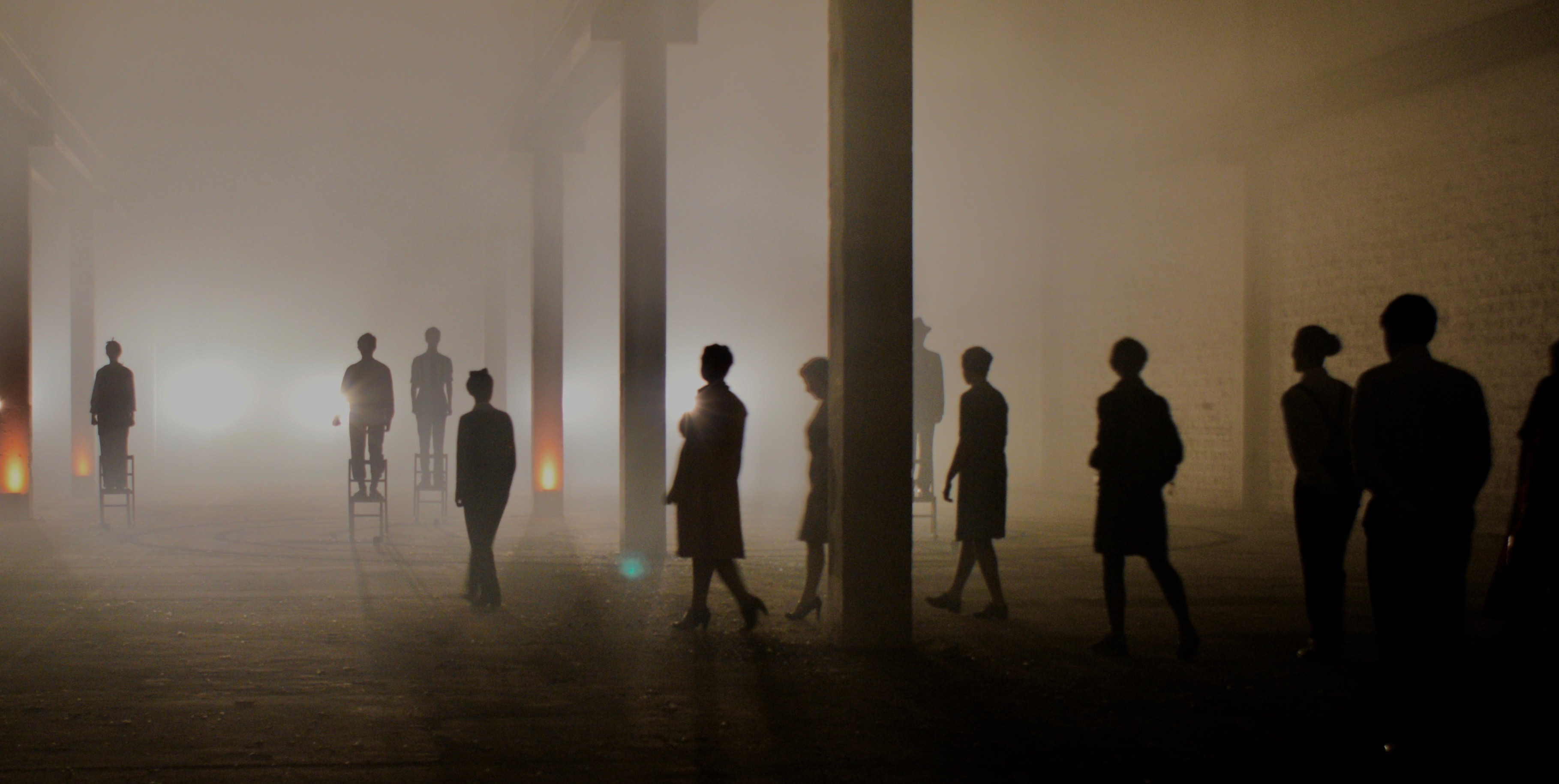 A Night in the Clink

Development of this project is underway thanks to support from the Arts Councils of Wales and the Sherman theatre. A Night in the Clink takes place in the award winning Clink Restaurant at HMP Cardiff. Along with their supper audiences will be served a series of monologues written by Matthew Bulgo, Branwen Davies & Tracy Harris. The stories are inspired by the experiences of people caught up in the Criminal Justice System.  
A Night in the Clink
Lleoliad y cynhyrchiad hwn yw bwyty arobryn Clink yng Ngharchar Ei Mawrhydi yng Nghaerdydd. Ynghyd â'u swper, bydd cynulleidfaoedd yn clywed straeon o'r rhai sydd wedi'u carcharu yn y carchar, nawr ac ers ei sefydlu ym 1832. Cymysgir perfformiad straeon personol â hanes y carchar, y mae dienyddio a therfysgoedd pen to wedi digwydd yno. Bydd y tesun yn cynnwys detholiad o ysgrifennu gorau Michel Foucault.